What are we giving away? We are giving away a 2000 Sportster Tracker Built by Burly Brand. The bike has parts from Burly Brand, Lowbrow Customs, S&S Cycle, Vance and Hines, Metzeler Tire, Ride Wright, Tracker Die, and more!- Burly Brand
The plan is LAHD and Burly Brand team up to build, race, and raffle away a Sportster tracker. Brands such as Lowbrow, S&S Cycle, Ride Wright, Metzeler and Vance and Hines to contribute parts to the bike. LAHD/Burly will be racing the bike at a couple of events leading up to summer. Promo Packs for $10 include a Tire Repair Kit and include one Raffle Ticket which will be available on Chop Cult and in store at LAHD. To clarify, buyers will receive a raffle ticket with the purchase of a promo pack (sticker pack or a tire change kit). Promo Packs will be sold at events leading up to Born Free. The bike will be given away at on July 9th at LAHD.
Before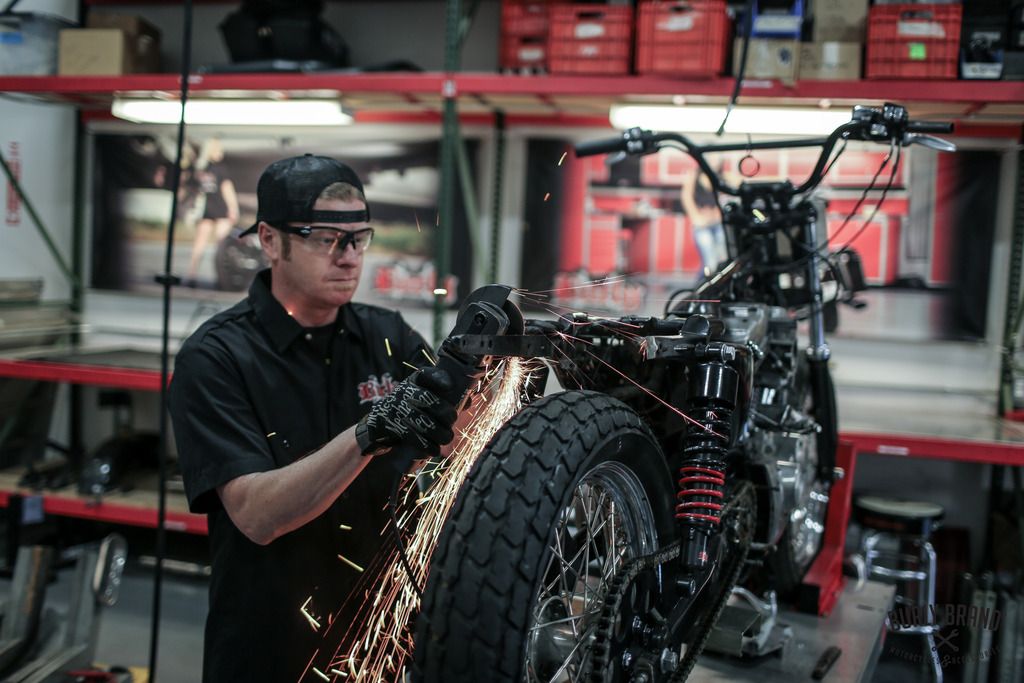 During modifications.
Tearing up the track in Perris, CA.
The So-Cal Tracker is ready for delivery. Just buy
the
Tire
Repair Promo Kit for $10.00 and you will receive a raffle ticket that enters you into the giveaway. You DO NOT need to be present to win. The winner will be responsible for all tax, title, and license transfers.