Big thanks to member Kevin McKay, aka
Johnny Rainbow,
for using the site to showcase his People's Champ build!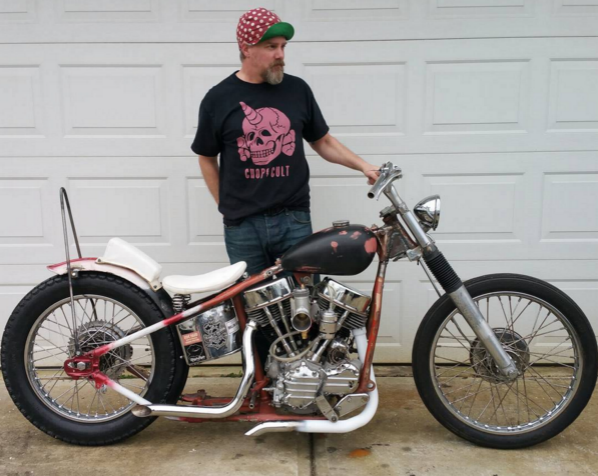 "My name is Kevin McKay. I do High Style Neat Chopper Stuff. You can see lots and lots of good stuff on my Instagram @high_style_neat_chopper_stuff. First and foremost, I love motorcycles. I'm building a Panhead, an exact clone of the red and white bike from the 1966 film The Wild Angels."